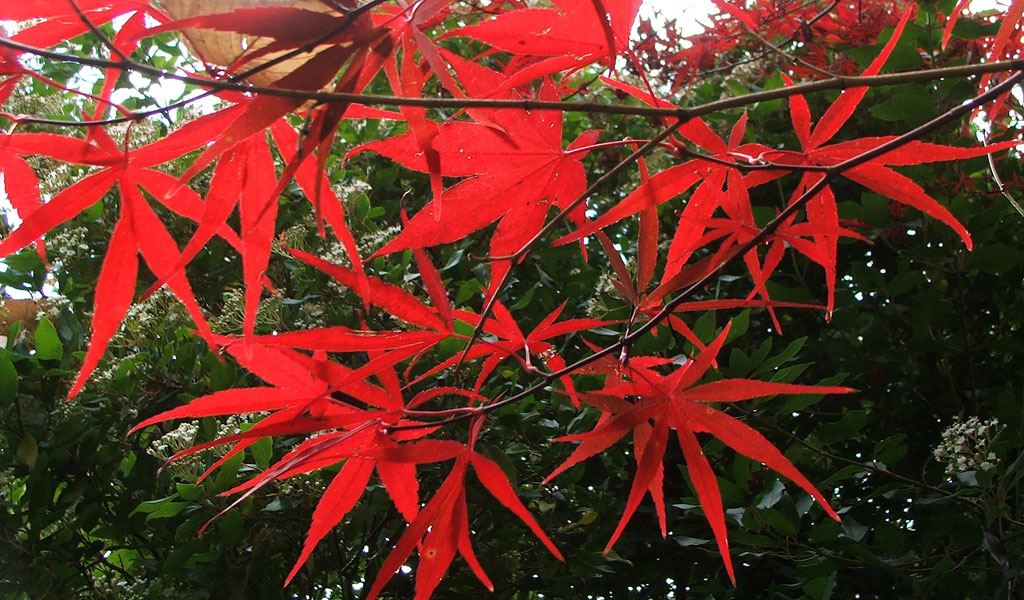 Japanese Red Maple.
So, I was taking Justin to Devereoux for his work rehab-Links program, when on the way I see 3 scarlet trees in front a of a neighbor
'
s house. They were simply gorgeous and I so wanted to take pictures of them. But I didn
'
t know these neighbors, not by name nor by sight. I didn
'
t think they would take it kindly if some stranger started taking picture of their home or yard. But I did think I could ask them and explain about my gardening obsession and my subsequent gardening blog.
Still I hesitated. I
'
m dreadfully shy. What if they thought I was a lunatic? Yes, I know darn well that I am one but I needn
'
t inform the neighbors of that fact. So, I wondered what you would think if I showed up on your doorstep with a camera in hand and said,
"
Hello, I
'
m Glory Lennon from down the road a bit and I spotted your beautiful trees and thought, if you don
'
t mind, that I might like to take a few pictures of them to post on my gardening blog. I don
'
t have to say whose trees they are, mention your name nor tell anyone where your house is if you
'
d rather I not do that. But I could if you
'
d like attribution. All up to you. What do you think?
"
Would you pull out a shotgun before I got past hello or would you say,
"
Sure! No problem! Do what you like!
"
Really, tell me, I want to know!