Just in case you thought otherwise, I'm not the only pilferer in the family. Oh, no. Tom beats me every time and I'll tell you how.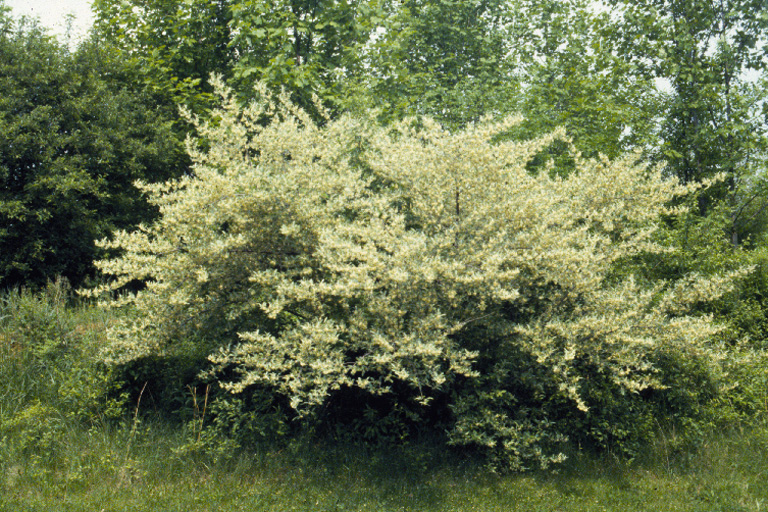 Sweet scented Russian Olive shrub
There I was minding my own business--I think I was cooking at the time. I know I was inside the house--when Tom comes in and says, "Hey, I got you a Russian Olive."
Stunned, I just gaped at him. "Where the heck did you buy a Russian Olive? They don't exactly sell them in the rinky-dink garden center in town," I exclaimed.
He smirks at me as he's washing the evidence of his crime right off his hands. "I found it in the field across the street so I dug it up. It was right next to the Scotch pine I'd been eying for a year now. They're both planted in the arboretum now."
Tom likes baby Scotch pines
I just shook my head and went back to cooking. I take seeds, I
borrow
clipping, I nip anything which I take a fancy to just as long as no one's looking, but a three foot tall shrub and a four foot high tree? Even I wouldn't go there!
If I see seeds, they're mine!
My-oh-my. Seemed quite clear to me I wasn't the only pilferer in the family. Which begs the question: Is it a contagious virus or hereditary?